Experts Interviewed in The Lost Book of Abraham

Edward H. Ashment was a doctoral candidate in Egyptology at the University of Chicago and formerly served as Supervisor of Scripture Translation Research for the Translation Division of the LDS Church. He has authored a number of scholarly articles on the Book of Abraham and other aspects of Mormon studies.

Lanny D. Bell, Ph.D. is Adjunct Professor Egyptology at Brown University in Providence, Rhode Island.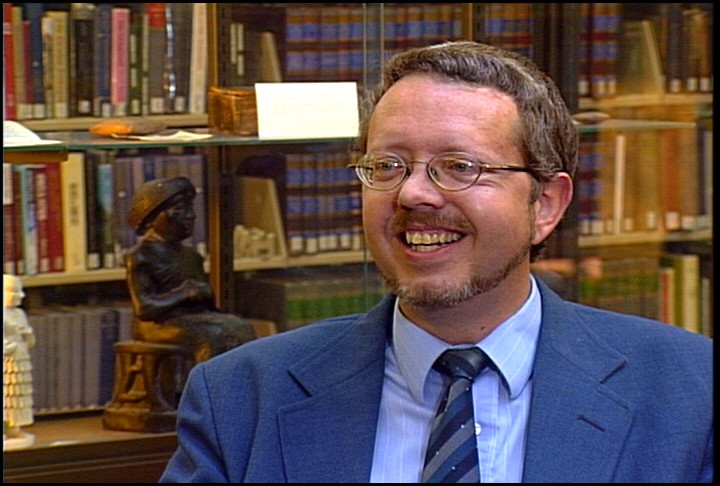 Craig L. Blomberg, Ph.D. is Professor of New Testament at Denver Seminary. He is the co-author with Dr. Stephen Robinson of Brigham Young University of How Wide the Divide? A Mormon and an Evangelical in Conversation (IVP, 1997).

David Crump, Ph.D. is Associate Professor of Religion at Calvin College in Grand Rapids, Michigan. He lived for many years in Salt Lake City, Utah.

Stan Larson, Ph.D. is Curator of Manuscripts in the Special Collections department of the Marriott Library at the University of Utah. He is a member of the LDS Church and a former Church employee. He is the author of numerous articles and books on Mormon history, including Quest for the Gold Plates (Freethinker Press, 1996).

Richard J. Mouw, Ph.D. is President of Fuller Theological Seminary in Pasadena, California, the largest nondenominational seminary in the world. Dr. Mouw has for a number of years engaged in dialogue with Mormon scholars.

Robert K. Ritner, Ph.D. is Associate Professor of Egyptology at The Oriental Institute of the University of Chicago. He is the author of the definitive scholarly translation of the three Joseph Smith Papyri (plus Facsimile 3 in the Book of Abraham) identified as the source of the Book of Abraham: "The 'Breathing Permit of Hôr' Thirty-four Years Later," in Journal of Near Eastern Studies, Vol. 62, No. 3 (2003), and Dialogue: A Journal of Mormon Thought, Vol. 33, No. 4.

Jan Shipps, Ph.D. is Professor of History Emeritus at the University of Indiana-Purdue University and a widely respected historian of Mormonism. Her most recent book is Sojourner in the Promised Land: Forty Years Among the Mormons (University of Illinois, 2000).

David P. Wright, Ph.D. is Associate Professor of Ancient Near Eastern Studies at Brandeis University in Waltham, Massachusetts. He formerly taught at Brigham Young University. He is the author of numerous articles and books in both the areas of ancient Near Eastern studies and Mormon studies.